The Old Live-in Caregiver Program (LCP) is now defunct and a new program (Child Care Provider and Support Worker) is being introduced by the Government of Canada and was managed in June 2019 in the initial means through which foreign care Performers come to Canada from Elderly Care, Special Needs, and Child Care Providers. With home child care and home support worker pilots going on work-related work permits, employers will not need to assess labor market impact before hiring a caregiver from overseas.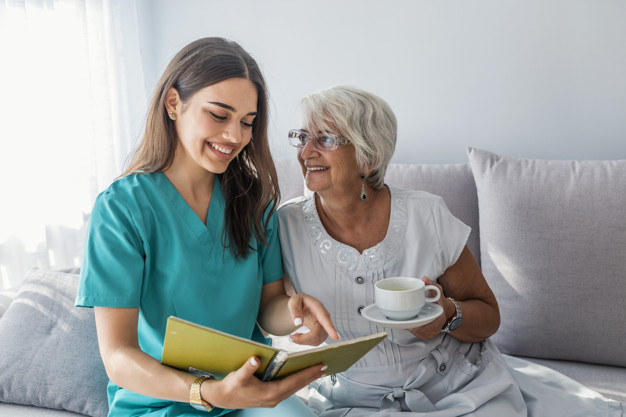 Home Child Care Provider Pilot and Home Support Worker Pilot 2 are economic pilot programs that target foreign national caregivers as follows:
Who is eligible for the Live-in Caregiver Program?
To be eligible for the Live-in Caregiver Program, applicants must:
Have a valid work permit, or apply to extend your work permit, or apply to restore your status as a worker in Canada.
Gain work experience in Canada as a home child care provider or home support worker.
Have at least 1 year of full-time work experience from November 30, 2014 that may be cumulative rather than continuous but may not include work experience during a student.
Working in a job that matches the duties listed in your NOC code.
Tested language skills equivalent to Canadian Language Benchmark (CLB) 5 or NLCL (French) 5 in all four areas of reading, writing, speaking and listening.
Must have at least a Canadian high school diploma or foreign diploma, certificate, or credential equivalent. How to apply for a live-in caregiver program
The live-in caregiver program is currently closed to new applicants. If you do not already have an LCP work permit and would like to work as a caregiver in Canada, you should apply for a regular work permit. You can only hire a carer through this program if you have:
Find a carer who already has a work permit in the live-in caregiver program and who is looking for a new employer, andApproved Labor Market Impact Assessment (LMIA) which shows that carers have agreed to stay in your home
Applying for permanent residence as a live-in caregiver
If you meet the following conditions, you may be eligible to apply for permanent residence in Canada under the Live-in Caregiver Program:
Worked for at least 2 years of full-time live-in employment in Canada, or
Worked for 3900 hours of official full-time live-in employment, which may include 390 hours of overtime duty, and
Work experience must be acquired within four years from the date of your arrival.
Your application will be affected if:
You, your spouse or common-law partner, or any member of your family has a criminal record or has a serious medical problem or safety risk.
You did not provide true information to Immigration, Refugees and Citizenship Canada
Home Child Care Provider Pilot
Domestic child care providers assist busy parents in caring for their children and may need to assist with domestic duties. Care can be provided either in the employee's own home or in their employer's home.
It is open to pilot applicants who are interested in the job such as (n):
Barber
AU pair
Live-in Child Career
Private Home Child Caregiver
Nanny
Parental assistant
Parenting
Public settings such as a gym or shopping center
Pilot home support staff provider
The Domestic Support Worker Provider aims to support senior citizens, people with disabilities and people undergoing rehabilitation. Responsibilities typically include preparing food, feeding, bathing, changing dressings, administering medications, and other household chores.
It is open to pilot applicants who are interested in the job such as (n):
Door-to-door service for persons with disabilities
Family Caregiver
Home support staff
Housekeeper
Live-in caregiver for the elderly
Personal Assistance (Domestic Assistance)
Personal Care Services (Domestic Care)
Discount Worker (Domestic Support)
Dola
Home Visitor (Child Care)