You should consider two requirements when applying for a Canadian study permit: eligibility requirements, and requirements when studying in Canada.
Qualification requirements:
To be eligible to apply for a study permit, you must meet the following criteria:
Letter of Acceptance: To apply for a Canadian Study Permit, you must have a letter of acceptance from a designated training institution (DLI).
Proof of Financial Assistance: You will need to provide documentation to cover the cost of tuition for the first year of your study as well as the cost of living (accommodation, meals, etc.) for you and your family members. There are enough funds required. The first year of your study. Please note that these funds may be in your name or in the name of a family member or close friend.
Supporting Documents: All study permit applications must be accompanied by comprehensive supporting documents. These documents vary from country to country. To determine the documents required for a particular place, you can consult the Immigration, Refugees and Citizenship Canada (IRCC) website, or you can contact our firm and one of our educational advisers will assist you.
When you apply for your permit, the visa officer will confirm that you meet the requirements. If the visa authority is not satisfied, they will refuse your application.
Requirements while studying in Canada
If your study permit is approved and you enter Canada as an international student, you must meet the following requirements to maintain the validity of your study permit. While studying in Canada under a study permit, a foreign national must:
Always enroll in a designated training institute (DLI)
Progress towards completing your program
Respect any of the conditions listed on their study permit
Stop studying if they do not meet the requirements and
Leave Canada when their permit expires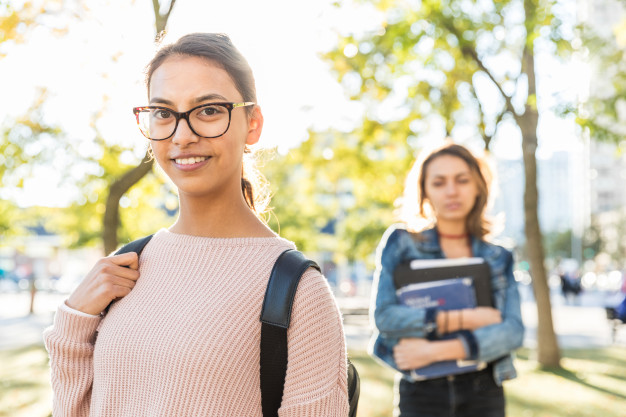 Application process
There are four steps to obtaining a Canadian study permit:
Check your eligibility Make sure you meet the eligibility requirements for a Canadian study permit. You will need a letter of acceptance from a DLI, proof of financial assistance, as well as a number of documents that vary depending on your citizenship and country of residence.
Prepare your application If you meet all the eligibility requirements, you can prepare your study permit application. Make sure you have all the documents you need for your country. Immigration officials have the right to deny a study permit if they feel that the applicant has not met all of the requirements, so it is important to review your application before it is submitted by a qualified immigration representative.
Submit Your Study Permit Application When submitting your application you have two options: Submit an Electronic Application: Create an account on the Immigration, Refugees and Citizenship Canada (IRCC) website. You can apply electronically. Submit a paper-based application: Compile a hard copy of your application and mail it to the Visa Application Center (VAC) assigned to your country.
If your study permit is approved, come to Canada! Please note that you will not receive your Canadian Study Permit until you arrive at the Canadian Port of Entry (POE). If your permit is approved, the Canadian government will issue you a Port of Entry ID. You must keep this letter when you arrive in Canada to obtain your study permit and show it to the immigration officer.